so sunday evening we went to the lake...me and my mother and the newest edition to our family reunion!
so we went tubing! yep and this is sorta the gist of it!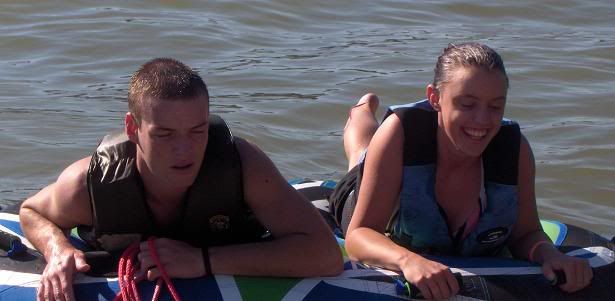 mmm yep this was when i first got on, thinking hey this isnt soo bad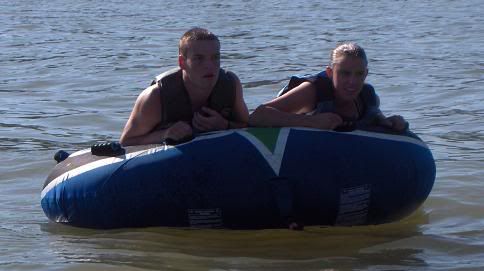 here i am thinking ohhh shit! is it to late to bail out?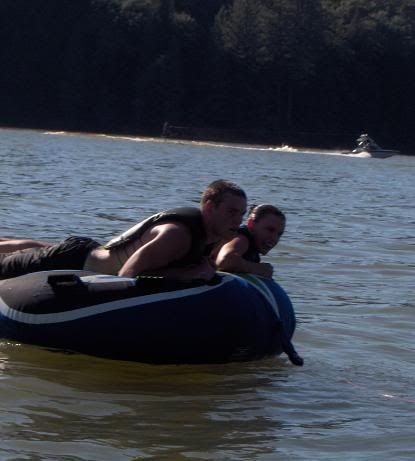 willy and i both wanted to bail out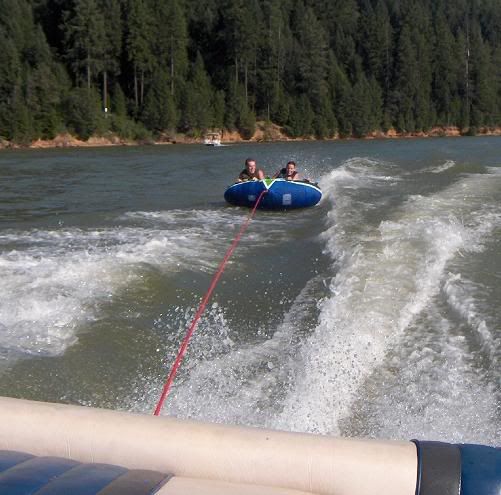 we were screwed! hanging on for dearrrr life!
fun times at rollins..there will be many more to come!